Windows CE firmware collections. Try at your own risk, this firmware might brick your apad if you dont know what your doing.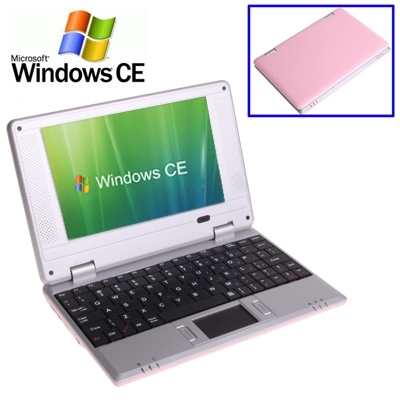 Cheap netbook samsung, Buy Quality netbook 12 directly from China netbook hp Suppliers: 10 inch Netbook EPC WM8650 with Windows CE 6.0 / Andriod 2.2 WIFI Camera. Suppliers on Global Sources [English. 7-inch Netbook with VIA WM8650 800MHz CPU, Microsoft Windows CE 6.0/Andriod 2.2 OS and 256MB. Microsoft Windows CE 6.0. Rigs Of Rods Unmarked Police Car Downloads. Hello 7' min netbook (OS:Window CE 6) spec is below: § WM8650 § Processor Clock Speed: 800 MHz § Operating System Options: Android 2.2 or Windows CE 6.0.
I am actually pretty surprised no one has mentioned this operating system for the Raspberry pi, but I suppose I will go ahead and do so. For those who do not know, Windows CE is an ARM version of Windows that works on cellphones, PDAs, tablets and those cheepo laptops you see around at CVS by Sylvania. These laptops (if that is what you want to call them, they're more like MIDs than a laptop). Okay, these MIDs run a Wondermedia WM8650 ARM processor and clock at about 200-500Mhz. And because those MIDs are sooo common and generic, there are loads of varitions.
Some have 128MB of RAM, some have 256 and some even have 512 (these are more expensive and rarer). My big pitch here is this: why don't we port Windows CE to the raspberry pi? I know that it kills the notion of it being a Linux Box, but I think it would be very nice to one day have many different choices of OSes for the device. Windows CE has a user interface very similar to Windows 95 and 98. The grey toolbar and stuff is all there, but there are limitations: 1: It is not by any means on par with it's x86 bretheren. There have been many applications ported onto WinCE that are similar to the programs you can run on 95, 98, or XP.
2: No, it cannot run the applications that run on 95, 98, or XP. 3: I do not believe there is flash for WinCE, but I may be wrong. WinCE is flashed to a memory card and runs a little installer and then boom goes the dynamite, you have a Windows-Like environment. I have used one of those wondermedia arm MIDs, and have seen the potential of the OS. It is pretty basic indeed, but it is simple and very easy for windows users. This would give an option to people who maybe are not willing to try Linux yet (which they should. I have Ubuntu dual-booting on my machine and love it!).
Anyhoots, I am still new to the coding scene and all that, so don't expect a port from me. I just wanted to share my idea with the RPi community and also see if anyone has any plans to do this. Comments and thoughts are more then welcome! EDIT: I actually found out the newest version of Windows CE, WinCE 7 has flash support.
You can read about it more here. Felix123 wrote:Question 1, how do you propose we get the source code? Boardmaker Version 5 Download.
Surprisingly, that part is very easy if you have the cash. You licence it from Microsoft. They'll always take your money! It's an interesting idea, to bring the familiar Windows interface to the Pi for users not prepared to make the jump to Linux. However I would question whether CE would be the best way to do it even if it were freely available. Perhaps a Windows 95-like skin for whichever Linux window manager you choose would be a more practical choice, if one that might grate with OSS enthusiasts.
Actually, this has been mentioned several times almost since day 1. Can't seem to search for 'windows ce' though. IIRC, the issues were that - nobody's really interested in paying to port it, document it, support it. Especially not the Foundation.